Friends of Carlisle Academy exists to benefit the health and well-being of children and adults who participate in Carlisle Academy's community programs. The fund underwrites special projects, sponsors education and training for emerging leaders in the field, and stewards the horses and farm resources in service to these community programs.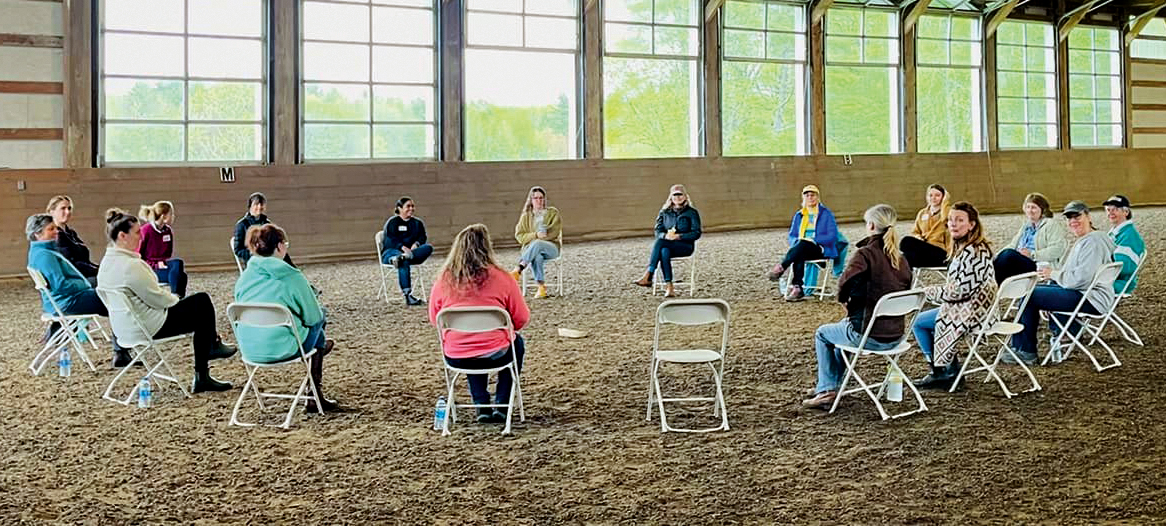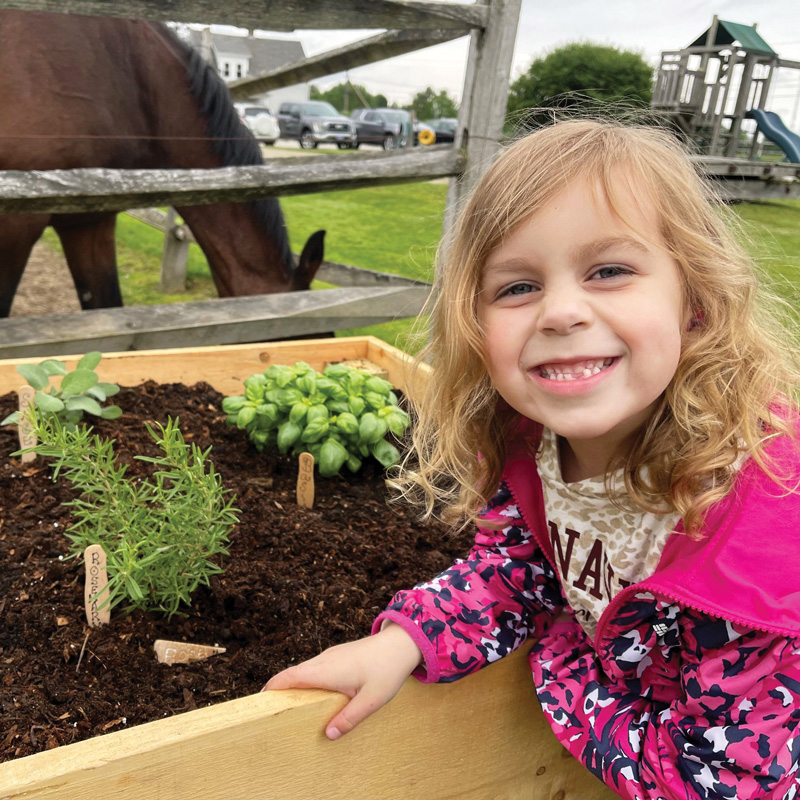 Three main principles form the foundation of Friends of Carlisle Academy's community-building work.
Leveraging partnerships which broadens the impact to a diverse community of participants.
Promoting inclusion in nature-based initiatives and equestrian sports.
Empowering the next generation of leaders through service-learning and academic fieldwork.

Horse Stewardship Fund: Care of the Carlisle equine population is crucial to the success of all community programming. These four-legged therapists are the very heart and soul of the work done at CA, contributing life-giving, therapeutic benefits to dozens of lives each day. Funds given in this area support the daily care demands, dedicated staff, and uninterrupted services (veterinarian, farrier, dentistry, health supplements), despite the undulations of seasonal enrollment.
Read about Onyx, one of Carlisle Academy's long-time therapy horses...
Health and Wellness Programs: As a Premier Accredited PATH, International Center, Carlisle Academy has been offering equine-based health and wellness services for 25 years. Wellness Retreats and the Equine-Assisted Learning Program, which are unmounted activities, serve people from diverse backgrounds including veterans, the recovery community, front-line care workers, cancer survivors, older adults, vulnerable youth, and the BIPOC and LGBTQIA communities to create space for respite, renewal, and engaging experiences with equines in a natural, peaceful environment. Funds given to this area are used to support the full group cost of day-long retreats or a portion of individual enrollment for ongoing programs.
Farm and Nature-Based Programs: Through Carlisle's new programs including FarmABLE for youth and FarmWELL for older adults, and emerging programs for accessible nature trails, participants engage in meaningful activities, gaining an appreciation for the natural world and learning the importance of being good stewards of the land and animals. Funds given in this area will support a portion of program costs, while creating new partnerships with senior centers, school groups, land trusts, and parks and recreation departments.
Community Riding Programs: Carlisle Academy is an accredited US Pony Club Riding Center and has always promoted inclusion through its community riding programs. Funds given in this area will sponsor a portion of the cost, creating greater access to these programs.
Para-Dressage Coach & Athlete Education: Carlisle Academy is one of eight USEF Para-Dressage Center of Excellence in the country, and as such, hosts national seminars annually which educate coaches and help develop athletes in this unique and growing sport for riders with physical impairments. Funds given to this area will help sponsor annual seminars, creating affordability for new coaches and athletes and growing the sport pipeline.
CAIETS Field School: The CAIETS™ Field School functions as a learning lab and demonstration school drawing upon over two decades of experience from its trademarked namesake Carlisle Academy Integrative Equine Therapy & Sports®. The Field School and its faculty work with high schools, universities, and individual practitioners to provide accredited academic fieldwork, research opportunities, and service-learning experiences which intersect with the fields of health and wellness in the equine, farm, and natural environment. Funds given in this area will help sponsor student participation in extended field study or week-long intensives to enhance clinical education and industry learning.
Creating charitable access to community programs has been a long-standing value of Carlisle Academy since inception in 1998. The Friends of Carlisle Academy (FOC), sponsored by its fiscal agent, Annie's Angels, helps us attain this goal. FOC utilizes the fiscal sponsorship of Annie's Angels Memorial Fund Inc. whose mission is to provide services and funding to individuals and families struggling with a variety of challenges. Through this agreement, Annie's Angel's Board of Directors provides general oversight and retains full governance of the fund.
Carlisle Academy is located at Spring Creek Farm in Lyman, Maine.

DONATE